ISO 9001:2015 Certifed Company
M/s. SURYA CONSTRUCTIONS was established in the year 1987, with a dedication and motivation to strengthen our goal to involve in the constructional activities in all fields of Civil Engineering Projects inside and outside Kerala.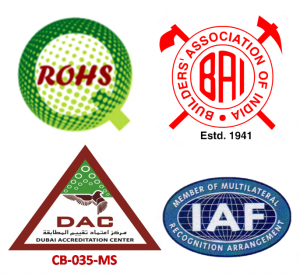 Surya Constructions is :
      – An "A-Class" contractor of Kerala Water Authority since 1987 and Kerala PWD since 1989
      – A qualified Civil Contractor in BPCL-KRL since 2007
      – A pre-qualified company in many other Government and quasi-Government institutions which include multi-storied buildings, site grading works, piling, irrigation projects, earth works, roads and bridges, structural steel works etc.
   We have been enlisted in approved contractors of Southern Railway for execution of all type of civil engineering works. We have also been included in the list of contractors for Civil and Structural Works for BPCL-Kochi Refinery. We have definite plans to participate in the construction boom that is expected in India's infrastructure sector and Refinery expansion projects, highways and irrigation projects, in the next few years. In 2017, Surya Constructions got certified as ISO 9001:2015 for providing Civil Engineering Construction Works.